4:34 pm
[tibbytails]

Hi... introduction!
Hey,
I have been breeding and showing Tibbies for five years now. It started when I just wanted a nice "princess"lap dog and saw an add for a red Tibetan Spaniel. I was a little like "whats a Tibetan Spaniel" but once I looked them up I dicided to go check her out. well... it was love at first sight! She was the best little dog I have ever met and all my others are measured up against her.
I am currently joint running a kennel with my mother and between us we have two wonderful males and in flux of seven to nine bitches at our place at any given time (we have a visiting bitch and a few older puppies). I love to just sit out with my kids and even the brushing is not so bad!
So yes, I have a link to our kennel page on my page so feel free to have a look at our kids.
Tibby Tails
Current Mood:
busy
8:25 pm
[teen_generate]

hey this is my dog joanie. i found her at the bayou about 2 months ago shes my pride and joy.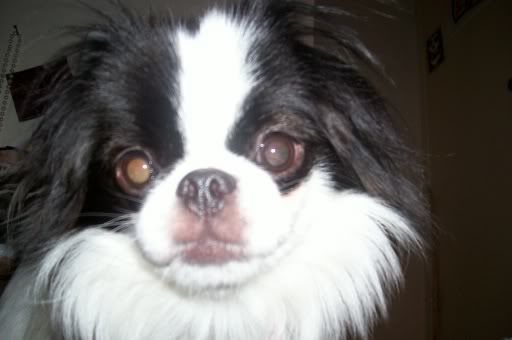 cute huh?
12:42 pm
[heycat]

i adore tibetan spaniels. i don't own one but one day when i do get a dog it will be that breed. i think they are the most beautiful dogs ever, and so sweet too. :)
11:38 pm
[rainswolf]

My Introduction
I dearly love my Tibetan Spaniel dog named Wookie. I am starting this journal so that others can post about their dogs, ask questions about tibetan spaniels, etc.